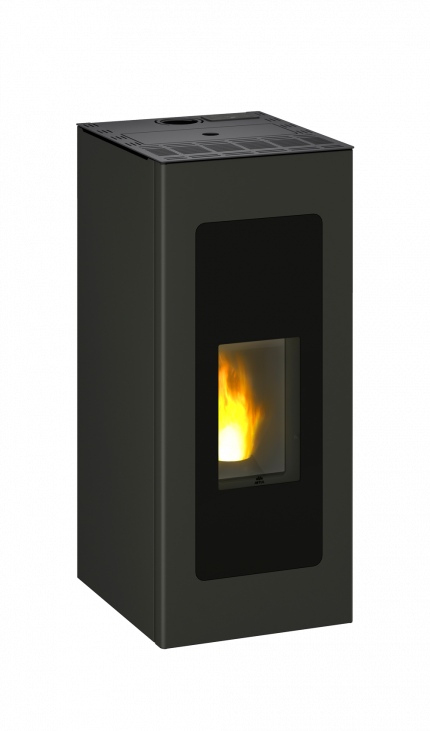 A stylish pellet stove
Description
This pellet stove from the rectangular range offers a centered top outlet, allowing the appliance to be brought closer to the wall, and offering a more aesthetic connection. Succumb to the sobriety of black or the modernity of black & gray contrast with the powder gray facing and black top version.
Intuitive touch interface
Small footprint thanks to the top outlet
Program your device remotely with the mobile application (optional connection kit)
Size
Height: 1,096 mm
Width: 469 mm
Depth: 593 mm

Clean burn
Specifications

Height 1096 mm

Width 469 mm

Depth 593 mm

Weight 116 kg

Flue outlet Ø 80.00 mm

Flue exit options Top
Efficiency 92 %


Heating capacity cubic up to 275 m³

CO Emission 0.00 %

Dust Product Emission 9 mg/Nm³

NOx Emission 133 mg/Nm³

OGC Emission 6 mg/Nm³
Closed combustion Yes

Clean burn Yes

External air intake Yes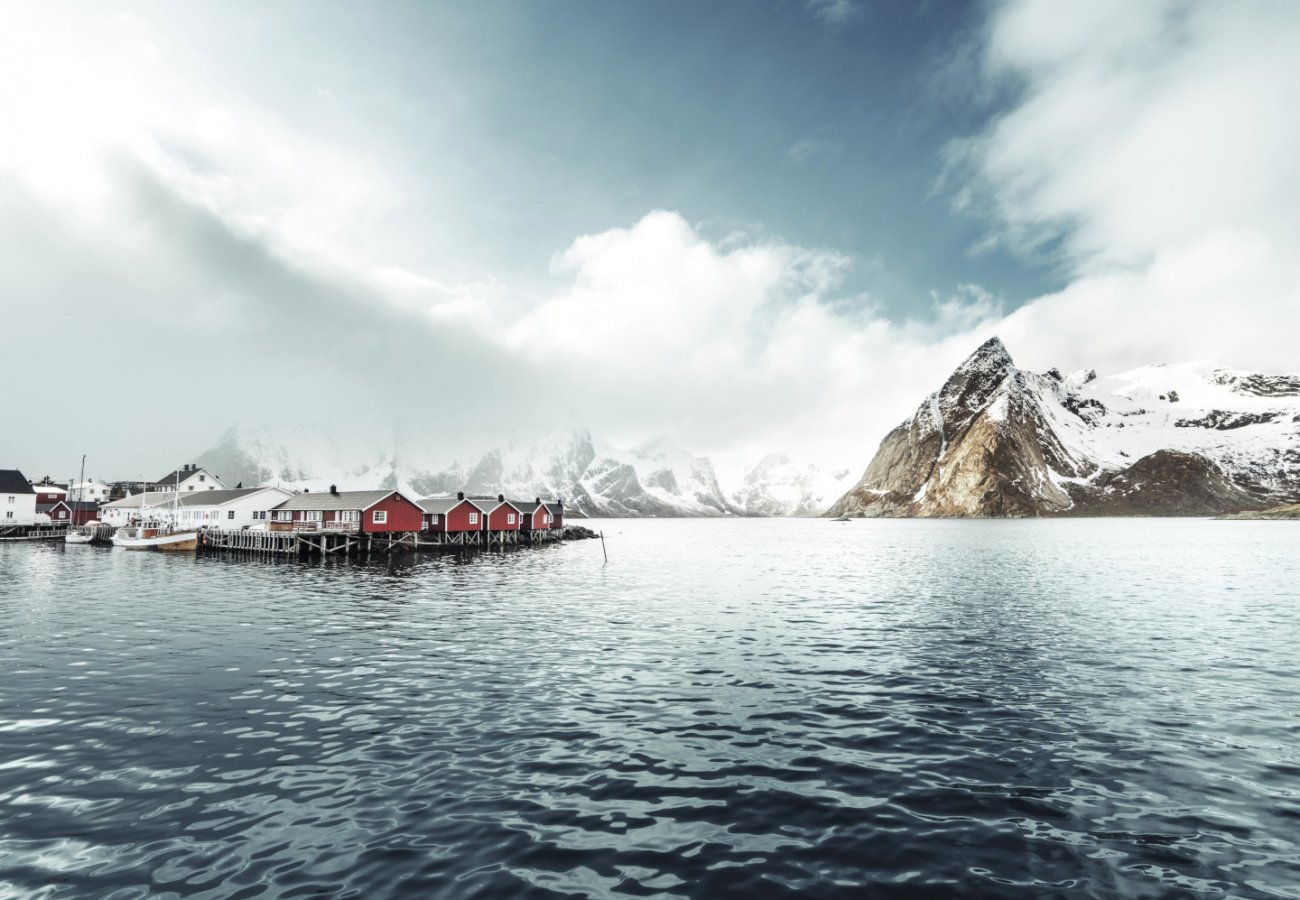 History & Craftmanship
Heat from
Norway
Our passion for heating and our long experience of mastering the Scandinavian climate has taught us that heat is more than what can be measured with a thermometer.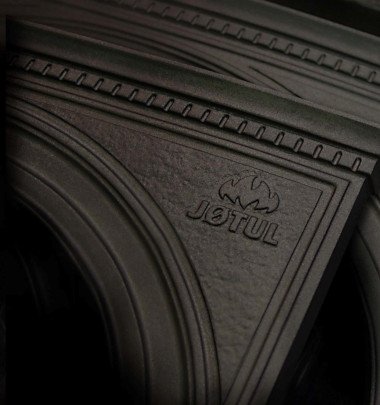 Quality
That lasts
We want to offer our customers the absolute best stoves, stoves and fireplaces. Therefore, all our products are handmade in Norway with the best materials available.
Their stories
Instagram #Jotul