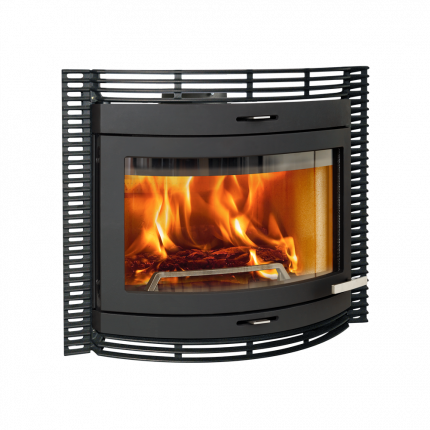 Perfect for installation in open fireplace
Description
From open fireplace to efficient heat source. The Jøtul C 400 Panorama is a fireplace cassette that can transform your open pit fireplace into a beautiful and effective fireplace. This fireplace cassette has curved glass which gives a great view of the flames and it is designed by the renowned Norwegian design agency Hareide Design. An open fireplace creates atmosphere and well-being - but not so much more. With Jøtuls cassettes you can transform your existing open fireplace into an efficient heat source and still retain the old feeling of living fire. Our cassettes fit most open fireplaces. You keep the open fireplace and still get a fireplace safe and economical. With closed doors, you retain the heat and the glass door gives a good view of the flames. In addition, it gives the security of being able to close the doors so that no sparks and embers come out in the room.
Top draw valve provides cleaner glass
External air connection capability
The doors can be folded to the side
Size
Height: 525 mm
Width: 640 mm
Depth: 511 mm

Clean burn
Specifications

Height 525 mm

Width 640 mm

Depth 511 mm

Weight 125 kg

Log size up to 40 cm

Flue outlet Ø 150 mm

Flue exit options Top
Nom output 6.0 kW

Efficiency 74 %


Heating capacity up to 129 m²

CO Emission 0.07 %

Dust Product Emission 26 mg/Nm³

NOx Emission 85 mg/Nm³

OGC Emission 49 mg/Nm³
Closed combustion Yes

Clean burn Yes

External air intake Yes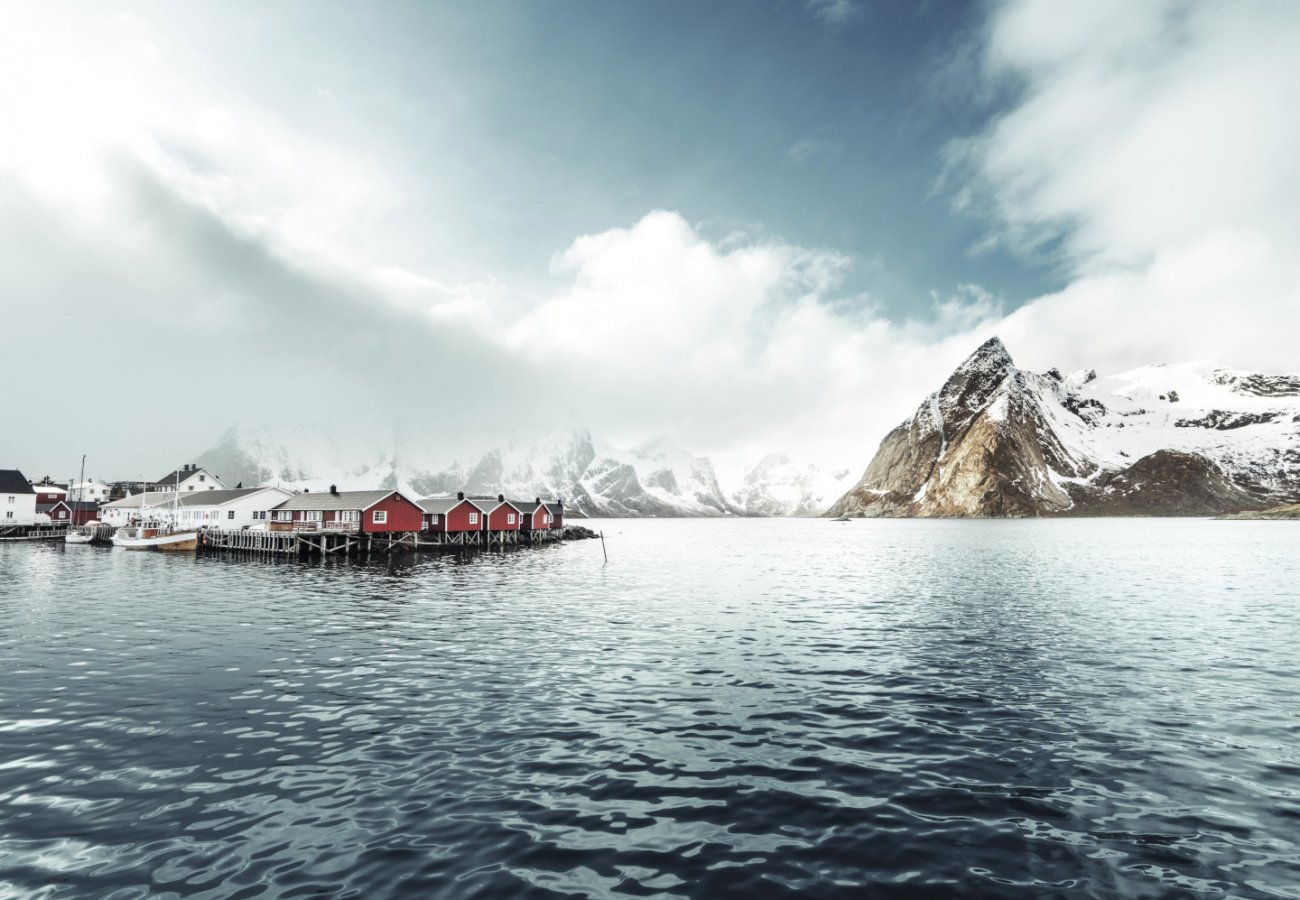 History & Craftmanship
Heat from
Norway
Our passion for heating and our long experience of mastering the Scandinavian climate has taught us that heat is more than what can be measured with a thermometer.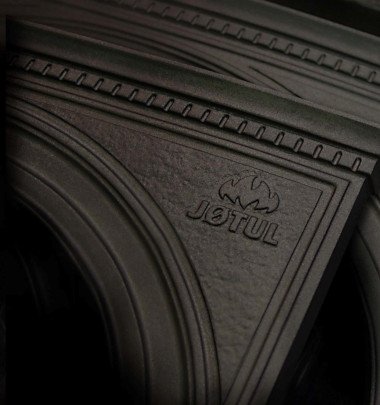 Quality
That lasts
We want to offer our customers the absolute best stoves, stoves and fireplaces. Therefore, all our products are handmade in Norway with the best materials available.
Their stories
Instagram #Jotul