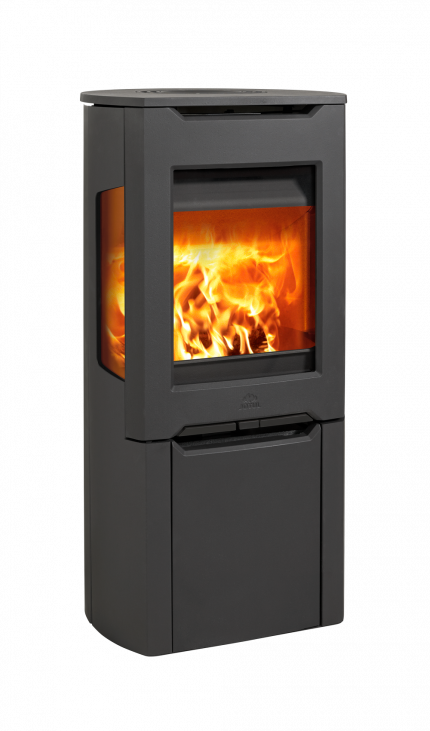 Convection indoor log burner with large side glasses
Description
Jøtul F 263 indoor log burner is part of the F 260 series which consists of two types. These are convection wood stoves that are well suited for installation against combustible material. Convection is achieved through an extra outer wall which allows for circulation of air between the combustion chamber and the outer walls. In this way, the temperature on the outside of the wood stove is reduced. Jøtul F 263 has large side glasses and can house an optional companion set behind the door of the base. There is also room for other accessories used in connection with the wood stove behind the base door. If you want extra air circulation, you can install a fan that distributes the heat around the room very efficiently. The wood stove is made for modern living and is suited for low effect heating. It burns at an optimal level even at 3kW.
Reduced distance to flammable materials with convection panel
Optional companion set behind the base door
Special glass on the sides that stays clean
Size
Height: 1,087 mm
Width: 519 mm
Depth: 491 mm

Clean burn
Specifications

Height 1087 mm

Width 519 mm

Depth 491 mm

Weight 160 kg

Log size up to 33 cm

Flue outlet Ø 150 mm

Flue exit options Top / Rear
Nom output 5.0 kW

Efficiency 82 %


Heating capacity up to 129 m²

CO Emission 0.10 %

Dust Product Emission 20 mg/Nm³

NOx Emission 120 mg/Nm³

OGC Emission 107 mg/Nm³
Closed combustion Yes

Clean burn Yes

External air intake Yes

Ash solution Yes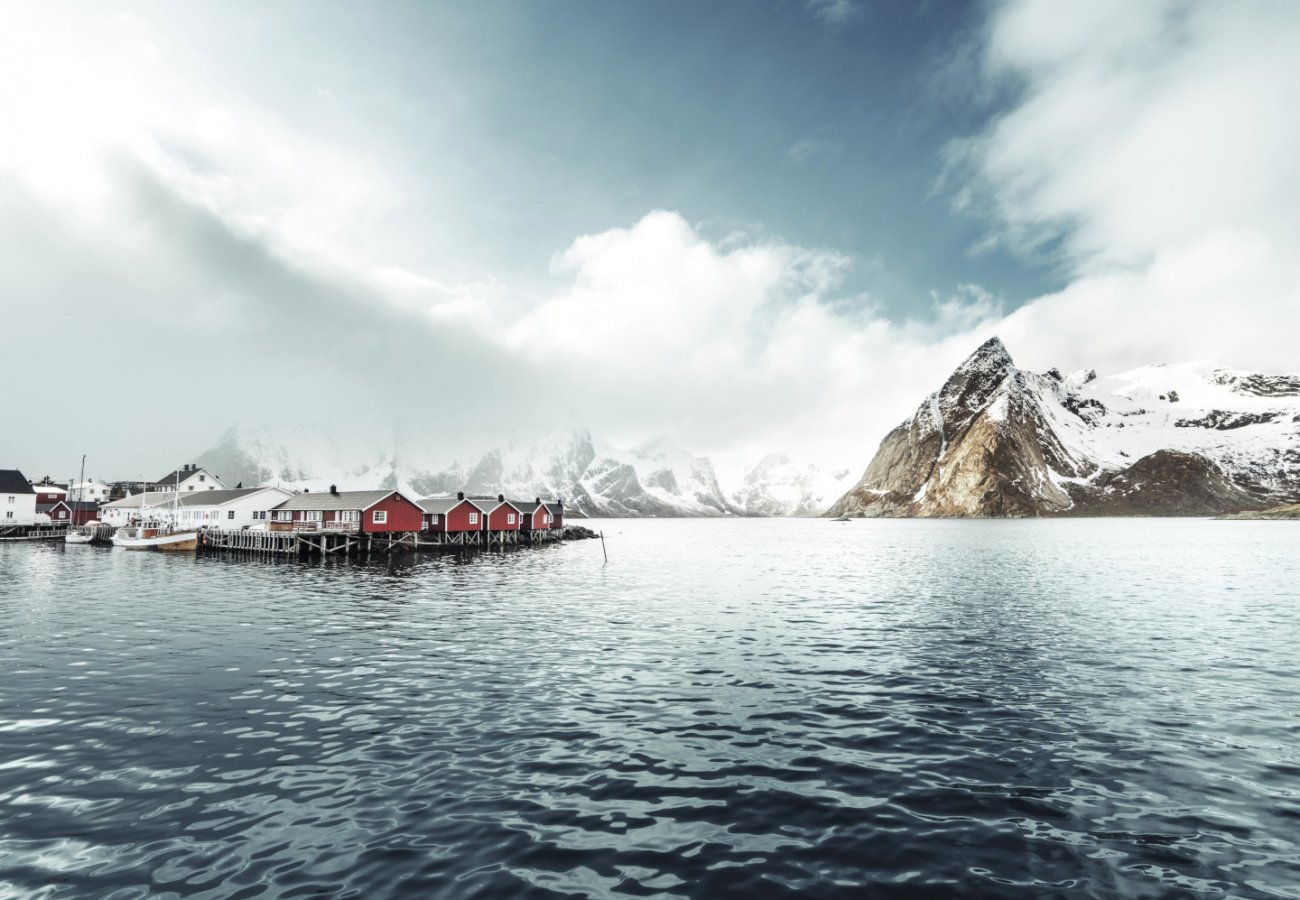 History & Craftmanship
Heat from
Norway
Our passion for heating and our long experience of mastering the Scandinavian climate has taught us that heat is more than what can be measured with a thermometer.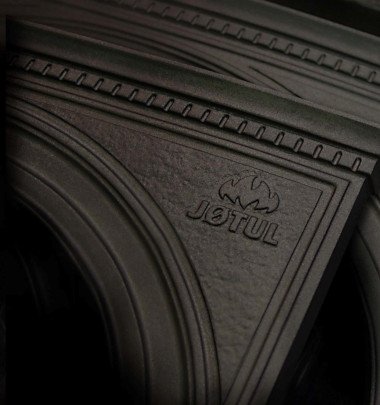 Quality
That lasts
We want to offer our customers the absolute best stoves, stoves and fireplaces. Therefore, all our products are handmade in Norway with the best materials available.
Their stories
Instagram #Jotul